CFR Visits North Carolina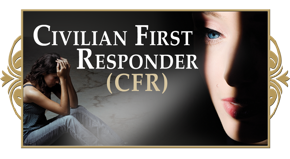 Why should you go to an anti-trafficking training conference? Human trafficking is a horrific issue, but it is hard to wrap your mind around the concept, much less know how on earth to take action against it. Like other global pandemics such as poverty and hunger, trafficking is much closer to us than we'd ever want to admit. Trafficking is not something that just happens "over there"; it is a real and present danger. Whatever you know (or don't) know about trafficking, Women At Risk, International's (WAR, Int'l) Civilian First Responder (CFR) conference is a must for anyone interested in learning about how to make a difference in the world around them.
CFR is an intensive one day training event for teachers, bus drivers, health care professionals, moms, dads, hair dressers, everyone! WAR, Int'l is on a mission to educate and equip communities to respond to the trafficking epidemic. Learn about the scope of human trafficking here in the land of the free and how to recognize the signs within your area of influence. Come and learn the 15 flashpoints that lure the trafficker to an area and the18 signs of trafficking. Discover helpful tips, action plans, and ways to protect the innocent.
This highly-sought-after event is coming to Raleigh, North Carolina, at the Trinity Academy on September 14, 2013, from 9:00a.m. – 4:30p.m.; everyone is welcome.
Tickets are $25 for the included lunch and materials. Register at www.warinternational.org or call 616-855-0796. The day is broken up into informative sessions that build on one another, so you won't want to miss any! At this conference WAR, Int'l is proud to include local trafficking experts, Chris and Anna Smith and Jennifer Fisher, as well as WAR, Int'l president Rebecca McDonald, and trafficking survivor Rhoda Kershaw.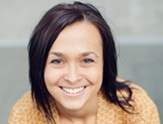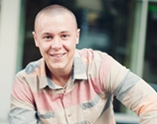 Chris and Anna Smith are the founders of Restore One, a non-profit dedicated to helping American survivors of trafficking free of cost. Both Anna and Chris have experience working with trafficking victims and share a passion for ministry. Chris will host a break-out session specifically for men, showing fellow men their role in the fight against trafficking and how to go from being bystanders to allies. Anna will use her degree and passion for social work in her break-out session for the general public.

Jennifer Fisher is an experienced law enforcement officer and instructor for the North Carolina Justice Academy. She is a leading expert on the role of law enforcement in the fight against trafficking and wrote the widely used text, Human Trafficking: Law Enforcement Resource Guide. She will be leading a break-out session for people involved in criminal justice and law enforcement.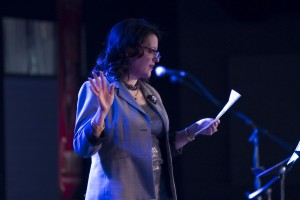 Keynote speaker Rebecca McDonald is the founder and president of WAR, International and has spent three decades in international, anti-trafficking relief work. WAR, Int'l exists to create circles of protection and hope around at-risk women and children through culturally sensitive, value-added intervention projects. Becky is a highly-sought after speaker who travels the world, sharing her passion with schools, communities, law enforcement, legal and medical societies, Interpol, and Home Land Security.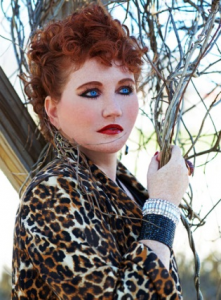 Rhoda Kershaw is a precious survivor of trafficking with an angelic voice and a heart-breaking story. On what she thought was her lucky break, a singing tour in Japan, Rhoda instead found herself drugged and abducted by the mafia. Her three days of horror left her broken and even after escape, Rhoda had great difficulty finding support and healing. After years of struggle with her experience, Rhoda is now able to speak out, using her beautiful voice to encourage and educate on the subject of trafficking.
Become a Circle of Protection