A Peek Inside Refuge Guatemala
Within the safety of Refuge Guatemala's walls, broken women and children come to find the shelter and support they need as they begin their search for healing. Depending on each woman's needs and skill set, suitable job training or educational opportunities are provided to her. Many work making beautiful products that help create a sense of self-worth, accomplishment, and self-sustainability.
Manuela

Everything was going as planned for Manuela. She had a husband, a son, and plans to settle her picture-perfect family in Spain. They had only to make a stop in her husband's homeland of Guatemala before they took off on this adventure. Manuela's dreams were dashed, however, when her in-laws convinced her husband to stay. Manuela tried her hardest to prove her worth in the family, but it was never good enough; even her own husband blamed her for all that went wrong.
With a permanent residence in Guatemala, Manuela had to travel back to Mexico, her home country, to work out the documents. Manuela left for Mexico two months pregnant, leaving her husband and son behind. But when Manuela returned from Mexico, her husband wanted nothing to do with her. He told her to go back to Mexico and threatened to give their son away if she didn't. When the birth of their beautiful baby girl came, he denied that the child was even his.
Manuela contacted Refuge Guatemala hoping that they could help her get her son back. When they took her in, Manuela says, "That is when I realized that God hadn't abandoned me and that there was still hope for getting my son back." Manuela relied on God to be there for her and her children. Her husband may have abandoned her, but God was ever by her side. With the help of Refuge Guatemala, Manuela now has custody of her two precious children and plans to return home to Mexico.
Jimena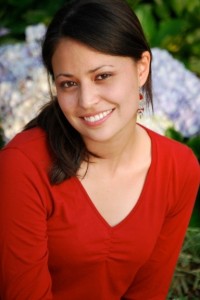 Jimena was just 11 years old when her brother-in-law first sexually abused her. This went on until Jimena was 15 years old, when she took the opportunity to go work for the family of her local pastor. Jimena thought that she would finally find safety in the home of a godly man.
While working for the pastor, Jimena met the pastor's son, and though he was twice her age, he and Jimena started a relationship that soon turned destructive. He eventually cheated on Jimena, and when she expressed her hurt and confusion, he raped and rejected her. Jimena took the case to court, but the judge had been paid off by the pastor. Jimena's family found her shameful and rejected her as well. She felt utterly worthless.
One day, Jimena was listening to the radio when she heard an advertisement for Refuge Guatemala; they were holding a conference about abuse within the family. Hearing this message, Jimena felt led by God to save her money and soon traveled from the home that had rejected her to one that welcomed her with open arms.
No one in Jimena's life ever took the initiative to help her heal from her brokenness. All the people who were supposed to lead her to restoration abandoned and judged her. Though God does not cause suffering, he can use it for the good of his plan. He used Jimena's broken life to show her the way. When God led her to the community of Refuge Guatemala, Jimena said, "I had no hope that God would listen to me, much less remove me from my terrible situation, where my own father called me filthy. Now I have hope." When we listen to His calling, God leads us to the way of hope.
Consuela
Consuela's love story started just like it happens in the movies, she says. She met her high school sweetheart at a soccer game, and they quickly became a couple. After a few years of dating, they married and had a son. When Consuela moved in with her husband, she was surprised to find that they would be sharing the house with her mother-in-law. According to Consuela, it was not an ideal arrangement, but she tried to make the best of it.
Then Consuela's husband began beating her. Consuela tried to please him by dedicating herself to cleaning, cooking, and caring for their son, but he would always find fault in her work and continued to hit her. Rather than stand up for Consuela, her mother-in-law would actually encourage the beatings
When Consuela's husband lost his job, the responsibility of supporting the family fell on her shoulders. She worked all day to come home to more chores.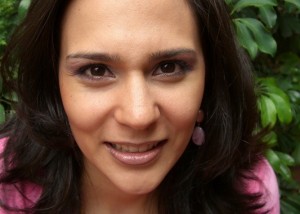 Her mother-in-law and husband regularly abused her, though they survived off her hard work. Finally, to protect herself and her son, Consuela called Refuge Guatemala. When she and her son arrived at the safehouse, Consuela said, "In that moment, I felt peace."
Consuela now realizes that there is no greater solace than that found in Christ. Since He takes our burdens upon Himself, Consuela can now rest in Him and His protection.
Become a Circle of Protection