A Journey Through God's Promises
His Protection-
"In peace I will lie down and sleep, for you alone, Lord, make me dwell in safety" (Psalm 4:8)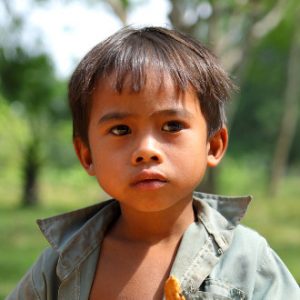 Our partners in Cambodia are making great strides in their ministry, most notably with a recent establishment of a House of Prayer in the area. However, spiritual oppression has presented itself in a number of accidents and injuries and, most disturbingly, in the murder of one of the safehouse staff by her boyfriend. She was pregnant with their child when her boyfriend ran her through with a sword. In her passing she left behind a young son who has not been properly shielded from the horrifying circumstances of his mother's death. Our partners wish to celebrate the work of God taking place, but events like this are a reminder that the Enemy seeks to thwart every act done in the name of Christ.
The safehouse staff knows that there is no greater refuge than in the hands of the one who created us, that "He will cover you with His feathers, and under His wings you will find refuge; His faithfulness will be your shield and rampart" (Psalm 91:4). This knowledge, however, does not keep the Enemy from attacking. Therefore, prayer is a vital weapon in ensuring that our partners in Cambodia do not feel the weight of the Enemy, but rather, the presence of God protecting them in their ministry.
His Power –
"But Jesus looked at them and said, 'With man this is impossible, but with God all things are possible'" (Matthew 19:26)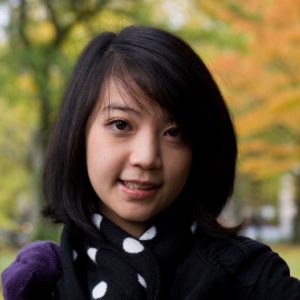 Maly is a leader at the Cambodian Café where she and the other staff seek to rescue and restore the lives of girls forced or tricked into prostitution. Maly herself was a victim. She never resigned to her fate, though. Night after night she strongly resisted the men who sought to steal her dignity. This continual struggling, however, proved severely emotionally traumatizing for Maly.
Though now safe and working with dignity, Maly continues to be plagued by her past. She was a very quiet, hard worker who never looked anyone in the eyes. She wanted nothing more than to be invisible, that is, until our partners saw a glimmer of hope within Maly's spirit. One day, during a time of singing, laughter broke out in a small corner of the room. It appeared that Maly had taped the page of a song to a friend's back, sending fits of giggles through all those sitting around her, including Maly herself. For a moment, Maly, the girl who wished she was invisible, was the center of attention.
Maly's small act of playfulness was a glimpse into the restoration that God is working within her. With the resources provided to her at the Café, Maly is coming ever closer to shedding the weight of her past—a feat that would seem impossible without the Lord's strength. Soon, she will be able to look her peers in the eye, proudly claiming her worth and dignity in Christ.
His Faithfulness –
"For the word of the Lord is right and true; He is faithful in all He does" (Psalm 33:4)
Nee came to our partners at the Cambodian Café when her mother was arrested for trafficking her own daughters. Nee's mother brought them into the business when Nee was just seven years old. Every night Nee and her sister were raped by men five times their age. Upon their mother's arrest, the girls were taken to the safehouse. Not even the shelter, however, would protect the girls from their mother.
Nee's mother, in an attempt to secure less jail time, arranged for her daughters to spend the night with the prison guards during one of their visits to the prison. Thankfully, our partners intervened and prevented this from happening.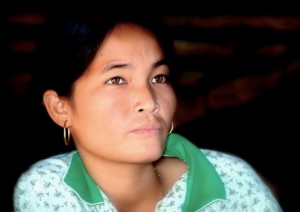 Still, Nee struggles with the thought that she "betrayed" her mother. Even after this incident, Nee's mother had the audacity to call Nee and beg her for money, causing Nee to accumulate a large amount of debt. Despite all that she has been through, Nee has come a long way in the program at Cambodian Café. She is learning that God has been there for her when her own mother has utterly failed her. God has been faithful to Nee by providing for her—not only a home at the safehouse but a new family.
Become a Circle of Protection